5 out of 5 stars
Kingdom of Ash (Throne of Glass #7)
Years in the making, Sarah J. Maas's #1 New York Times bestselling Throne of Glass series draws to an epic, unforgettable conclusion. Aelin Galathynius's journey from slave to king's assassin to the queen of a once-great kingdom reaches its heart-rending finale as war erupts across her world. . .
Aelin has risked everything to save her people―but at a tremendous cost. Locked within an iron coffin by the Queen of the Fae, Aelin must draw upon her fiery will as she endures months of torture. Aware that yielding to Maeve will doom those she loves keeps her from breaking, though her resolve begins to unravel with each passing day…
With Aelin captured, Aedion and Lysandra remain the last line of defense to protect Terrasen from utter destruction. Yet they soon realize that the many allies they've gathered to battle Erawan's hordes might not be enough to save them. Scattered across the continent and racing against time, Chaol, Manon, and Dorian are forced to forge their own paths to meet their fates. Hanging in the balance is any hope of salvation―and a better world.
And across the sea, his companions unwavering beside him, Rowan hunts to find his captured wife and queen―before she is lost to him forever.
As the threads of fate weave together at last, all must fight, if they are to have a chance at a future. Some bonds will grow even deeper, while others will be severed forever in the explosive final chapter of the Throne of Glass series.
Yes, I know. SO much Sarah J. Maas lately. Well, you can cool your steaming ears because more is coming. MwAHAHa- *coughing fit* Sorry. Being evil is hard on my throat. 
Anyway, the end has come. The epic Throne of Glass series has come to its conclusion with Kingdom of Ash. And what a conclusion it was. 
I wasn't ready, to be honest. The more I think of everything that happened, the more I realized that I would have happily followed this series for another 50 books. Hell, make it a 100. 
Deep breath. 
As I mentioned in Reading Throne of Glass As An Adult, I have been reading this series for a very long time. The first time I read Throne of Glass, I was 15. Basically a toddler. (I'm still a kid, just with adult responsibilities.)
Anyway, this series has grown so much. It went from a story of a bitchy and broken assassin wanting freedom to a powerful, godlike queen seeking freedom for her people and a better world. It has grown and grown and just when you think we've reached the pinnacle, it GETS BETTER. IT BECOMES MORE.
Those words were the driving force for Kingdom of Ash – a better world. And dear lord, I stand behind it. I feel most of us readers agree with that statement. It resonates with all of us and I felt it with each of these 992 pages. It resonated down to my soul and when those last pages came, I was so sad and so damn happy.
I was in tears most of the time and even now, I feel myself welling up because this epic journey has come to an end. 
Dammit, I'm crying again.
Seeing Aelin, Dorian, and Choal – the trio that started it all – seeing them fight for a better world with all the amazing characters they have amassed along this journey…it gave me goosebumps. I was there with every battle. Not just because of Sarah J. Maas' great writing but also because I felt every word, every cry of pain and happiness, down to my soul. 
I know reviews are supposed to be technical and blah blah blah, but that's not me. I care about how a book made me feel. And Kingdom of Ash ruined me because it made me feel so. damn. much. 
I felt anger, happiness, sorrow, love, lust, hatred, triumph and crushing defeat. It was chaotic and so much more than what I expected or could ever have dreamed for.
I can't talk about much from the book because SO MUCH HAPPENS and I don't want to spoil anything. But I will say this: be prepared to scream, to shout and to laugh. 
And when that's all done and you don't know what to do, cry.
Because we have to say goodbye to another friend, another series. Another epic journey. 
Bye Celaena and thank you for the sass and that crazy damn spirit. 
Bye Lillian and thank you for showing that being feminine and badass don't need to be an 'either-or' choice.
Bye Elentiya, the spirit that could never be broken. Thank you for making me wipe away my tears to start over again, to never give up. 
And lastly, thank you Aelin for being my role model, for being a character that taught me so much about myself. Thank you for being a ruthless, cunning, smart, kind, and loving woman.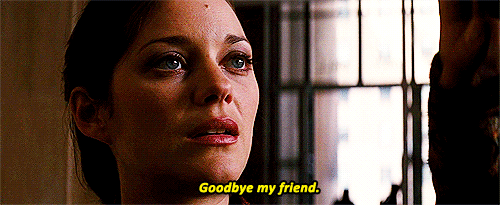 Oh, a tiny spoiler. Near the end of the book, when Aelin is hurtling through all those worlds and that guy saves her. The guy with BLACK WINGS, standing next to a HEAVILY PREGNANT FEMALE. I think you all know who I'm talking about. Anyway, it got me reading ACOTAR and do you know what phrase Rhysand uses a lot? 
A better world. 
Now bye. I'm going to go cry.
Want to read Kingdom of Ash? Get it on Amazon. 
The Terrible Ones is an Amazon Associate which means I receive commission on purchases made with my referral link.
For some reason, Bad Liar by Imagine Dragons got my tears rolling faster after reading Kingdom of Ash. Bless your ears. 
Other Throne of Glass reviews
The Assassin's Blade (Throne of Glass #0.5)
Throne of Glass (Throne of Glass #1)
Crown of Midnight (Throne of Glass #2)
Heir of Fire (Throne of Glass #3)
 Queen of Shadows (Throne of Glass #4)